Warning! The template for this page [PreHomeEn.html] doesn't exists.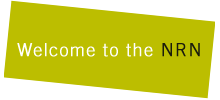 ITALIAN NATIONAL RURAL NETWORK FOR RURAL DEVELOPMENT
Rural development, the second pillar of the CAP, focuses on the enhancement of social and economic cohesion, on the improvement of competitiveness in farming and forestry sectors and on environment improvement, as well, aiming at preserving landscape and fostering sustainable development. RD is particularly important for all the stakeholders involved and not only for those living and working in rural areas. In addition to environmental protection and landscape conservation, RD also provides for special incentives for strengthening farm structures, infrastructures and local services, supporting competitive markets and counteracting the depopulation of rural areas. The strategy as defined by the NSP is carried out through 21 RDP, managed, in turn, by each Italian Region & Autonomous Province and through the NRN Plan, which is under the Ministry of Agricultural, Food and Forestry Policies (Mipaaf) direct management.

NRN key goals are:
Coordinating and supporting the above mentioned 21 RDP.
Sharing experiences and evaluating rural development policy.
Fostering technical assistance for interterritorial and transnational cooperation.
Organizing training programs for LAGs.
A special point to be highlighted is the strengthening of information and communication flows between the stakeholders involved at different levels (national, regional, and local).